Dr. Espinoza is offering a FULL consultation and evaluation for a $10 donation to the Charity of the Month!  Just claim this offer and bring it in to redeem!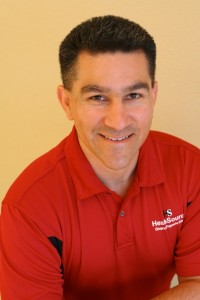 Meet Dr. Shane Espinoza, D.C., C.C.S.P®, C.K.T.P of the North Plains Chiropractic Clinic.
Dr. Espinoza received his bachelor's degree in Human Biology from the University of New Mexico and his doctorate from Western States Chiropractic College. He then obtained his Certified Chiropractic Sports Physician® designation. He is a former board member of the American Chiropractic Association Sports Council. Throughout his career he has had the opportunity to treat pro athletes, Olympians, collegiate and recreational athletes.
Dr. Espinoza is the Vice President of Operations for WMI Global, LLC, the premiere emergency and event medicine team for the Dew Tour, Race the Reaper, AA Sports, and various Portland Metro sporting events.He is the Medical Director of the Seaside Beach Volleyball Tournament. He has been selected to be on the Medical Staff of the US Olympic Time Trials, the Gorge Games, USA Track and Field, USA Triathlon, USA Taekwondo National Qualifier, Thai Boxing Association, the Portland Marathon, World Bench Press and Dead-lift Championships, and the USGA Women's Amateur Golf Championships. The LPGA Safeway Classic, He has provided and supervised care at numerous other events including the GI Joe 200, Pittman Peninsular Classic Wrestling, Hood-to-Coast Relay, triathlons and road races.
Dr. Espinoza regularly lectures for the Masters of Sports and Science program at the University of Western States.
Because of Dr. Espinoza's ability to speak Spanish he spends numerous hours volunteering for the Salud! Services program through Tuality hospital where he provides mobile chiropractic services to under-served populations.
Dr. Espinoza has extensive experience with the soft tissue components of a multitude of injuries. He uses various techniques, such as Graston Technique®, Fenzian, and Low Level Laser Therapy to enhance the healing process. Dr. Espinoza is also a Certified Kinesiotaping Practitioner. This taping technique allows for a safe restoration of movement within injured tissues. He utilizes therapeutic stretching and strengthening along with chiropractic manipulative therapy. These techniques are incorporated with specific performance therapies catered to each individual's needs.
Dr. Espinoza's goal is to determine what is important to you, help you achieve it, then help you maintain it.
10355 NORTHWEST GLENCOE ROAD
SUITE B
NORTH PLAINS, OR 97133
(503) 647-9944
http://www.northplainschiro.com/